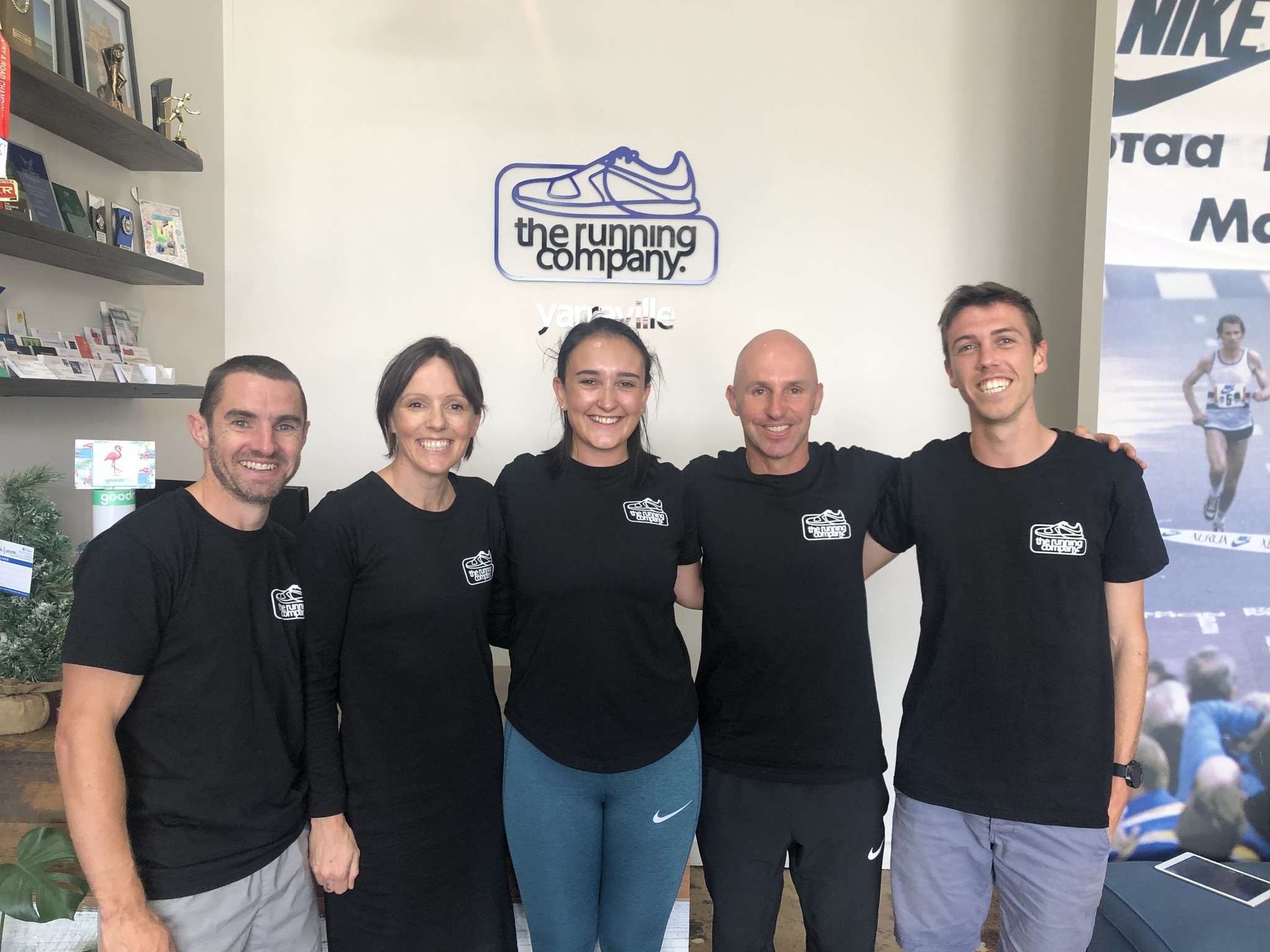 The Running Company – Yarraville, opened in 2017 and is proudly owned and operated by Renee and Brad Fuller. There are many races and running moments shared between the two and they each have a wealth of running experience and knowledge and are dedicated to pursuing results for both themselves and their customers. Renee and Brad are excited to share The Running Company experience with runners of all abilities within the local area of Yarraville and provide a hub for the running community, full of running advice, support, and fun.
It is our aim to ensure you are fitted with the right pair of runners, we first want to learn about you and anything that is relevant in your running and training history. Have you had any past injuries, or are you suffering from a current setback? Perhaps you have recently seen a physio or podiatrist and want to share their feedback to help with your shoe selection.
In store our experienced staff will pop you barefoot on the treadmill to perform a digital gait analysis. This enables us to clearly see your foot, ankle and lower limb motion and demonstrates the level of support and function you require from a running shoe. From this, we can help you find the right shoe for your particular style of running. analysing the results and asking for your feedback on comfort, fit and function. This entire process will ensure you get the right shoe, help you run better and stave off injury. 
Can't make it in store, we are still here to help! Contact us via email or phone to allow us to assist you in selecting the right shoe for you. We want to give you our in-store experience online as best as possible.